Services
PPCCFab continues to add capabilities to stay on the cutting edge of fabrication, manufacturing, and the finished goods industries. Some of the OEMs we work with are in the food processing, medical, and high-tech industries. We also work with construction companies, home builders, farmers, machine shops, and more. Below you will find our core capabilities. If you have any questions, please give us a call.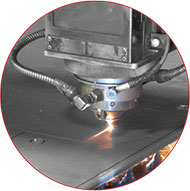 Our state-of-the-art laser cutting equipment has been used to cut a variety of materials and products. We've cut signs, parts, logos, site furnishing, lettering, numbers, and much more.
or go to the site.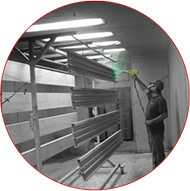 One of our core capabilities at PPCCFab is powder coating. We are a proud member of the Powder Coating Institute and have the biggest oven in the state of Idaho.
or go to idahopowdercoating.com.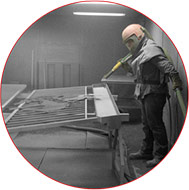 Abrasive blasting is a great way to clean metal, wood, and glass that have a rough surface. Our process leaves a nice velvet finish and allows for better adhesion in the powder coating process.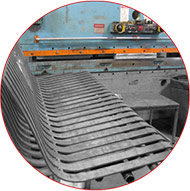 CNC Bending adds a critical element to PPCCFab's capabilities. It allows us to bend what we used to weld, and create a greater variety of products, parts, and more.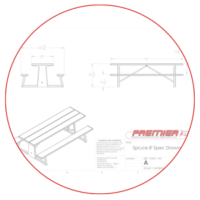 PPCCFab has over four decades of combined experience in 3D design, producing detailed drawings.
PPCCFab has some of the best welders in the industry with decades of experience. We're available for custom jobs in our shop, or for construction projects on site.