Are you looking for a way to remove rust and debris from old metals, and restore them to the new, clean appearance they once had? Abrasive sandblasting may be the answer. At Premier, we hire experienced and skilled experts in abrasive sandblasting. Our techniques and know how make us the choice provider of abrasive sandblasting in Idaho. Breathe life into old items with our team's help.
Starblast™ media grain is used in the sandblasting process to produce a velvet finish that is ideal for powder coating.
The sandblasting process is pivotal to a successful surface preparation and the longevity of the coating. Sandblasting fulfills two important functions: cleaning the metals of impurities and increasing the surface area. Cleaning the metal of all impurities removes mill scale, rust, oxide, dust, grease, and oil. However, parts should be free from grease and oils before they are brought in to avoid excess fees. After the sandblast process, you won't be able to see visible oil, grease, dust, dirt, mill scale, rust, coatings, oxides, corrosion products, or other foreign matter with the naked eye.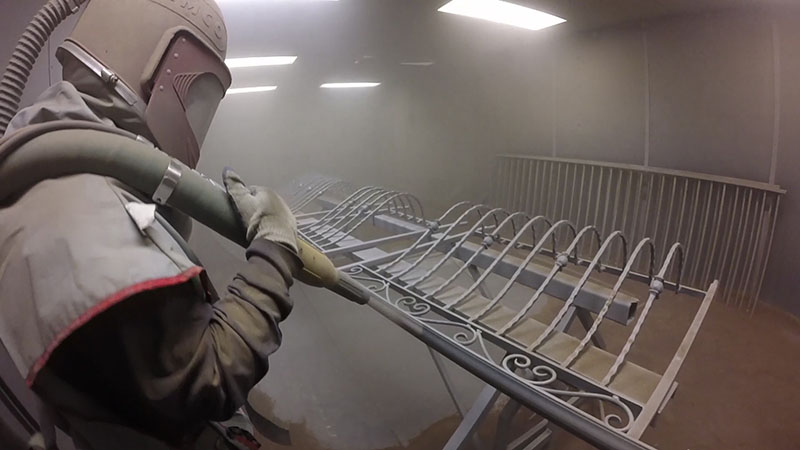 Sandblasting creates peaks and valleys on the surface of the metal, allowing for a stronger bond between the substrate and powder coating. Our industrial sandblast booth is 9′ x 8′ x 30.' This large booth allows us to sandblast large, small, rusty, and painted surfaces easily. In fact, this is the largest sandblasting booth in the state of Idaho. You may be surprised by the amount of materials that can be sandblasted, including everything from carbon steel to wood. No matter the weight of the item, it can be sandblasted.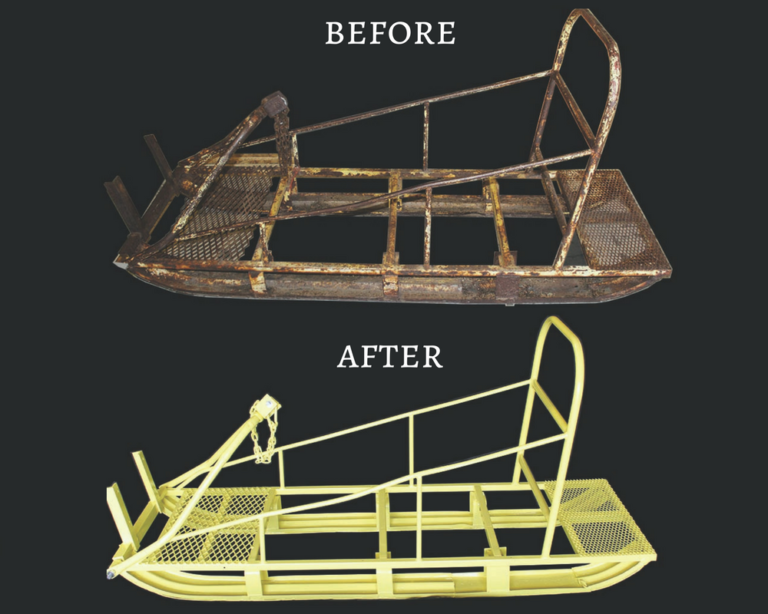 Abrasive sandblasting is based on an hourly rate, please call (208) 356-3263, or visit the contact us page, for a free quote.