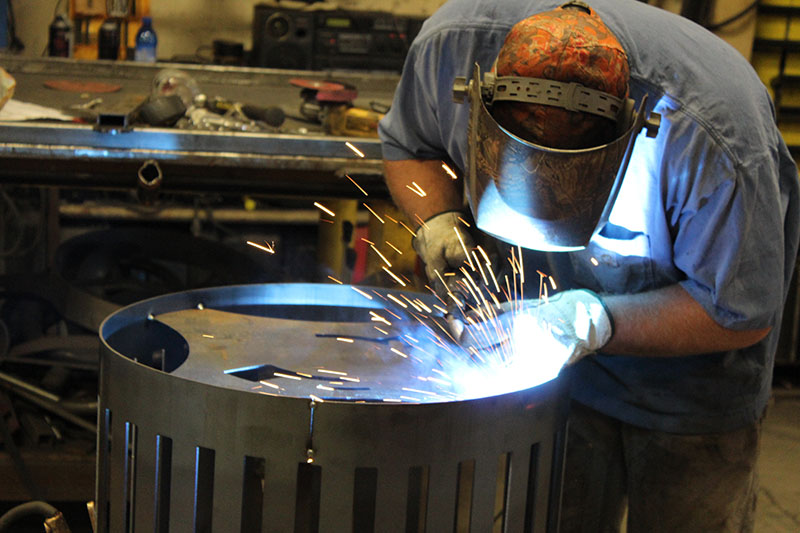 Premier's highly-trained welding staff are qualified and capable of completing your project. With their experience and skills, they are able to produce almost any request or project you may have. The metals we work with include: Carbon Steel, Cast Metal, Stainless Steel, Aluminum, Copper, Brass and Iron.
The welding techniques used at this facility include:
Shielded metal arc welding, (SMAW), also known as stick welding
Gas Tungsten arc welding (GTAW or TIC) using Aluminum, Bronze, or Carbon Steel
Flux core arc welding (FCAW)
Gas metal arc welding (GMAW or MIG)
Silver brazing
Local Idaho Company with Global Reach
Premier's welding shop is located in East Idaho.  However, we are competitive and work on jobs in the surrounding states. We partner our commitment to excellence with the the best rates for shipping available. This ensures that no matter where you are located you'll always have access to the best welding services around.
Ready to get started on your next welding project? Visit the contact us page for a free quote and 3D rendering.
Are you in need of welding supplies?
Premier offers name brand, new welding supplies, for a discounted rate through our partner company Rexburg US Welding. Click the link below to shop our selection.